Buy direct and support local Italian wine makers with a focus on eco sustainability. By buying through our platform, you are eligible for exclusive Uncork Italy discounts that are not available anywhere else. Below is a description of our favourite Fietri wines and at the bottom, the form to fill out to buy Fietri wines.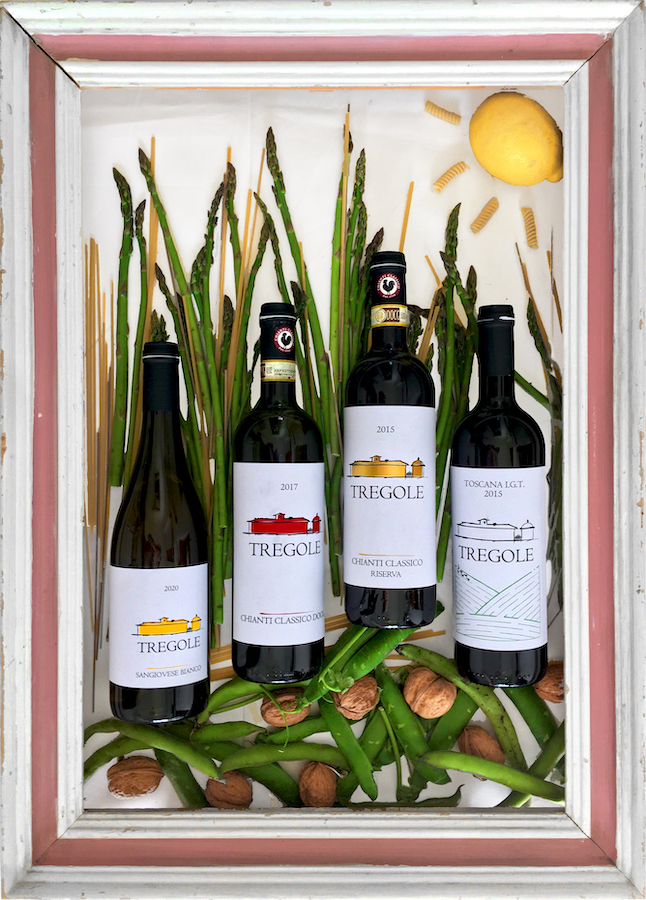 Tregole Wines at Uncork Italy Prices
Chianti Classico DOCG 2017 – Uncork Italy Price €14.25/bottle
100% Sangiovese, DOCG, 13.5% alcohol

Our favourite Tregole wine! A perfect expression of Sangiovese and this rocky territory. This wine is ready to drink right away or could be aged a few years.
Chianti Classico Riserva DOCG 2015 – Uncork Italy Price €28.50/bottle
100% Sangiovese, DOCG, 13.5% alcohol
Structured, elegant round with a wide aromatic spectrum – this wine pairs best with hearty sauces and grilled meats.
Sangiovese Bianco IGT 2020 – Uncork Italy Price €17.00/bottle
100% Sangiovese, IGT, 12.5% alcohol
This fresh, white wine is made entirely with Sangiovese grapes that spend no time ageing on the skins. The high altitude of this area makes it a crisp, fresh white that would pair great with seafood dishes and fresh cheeses.
Tregole IGT (Merlot) 2015 – Uncork Italy Price €19.00/bottle
100% Merlot, IGT, 13.5% alcohol
Tregole's "Super Tuscan" wine made entirely of Merlot. Still offering a lot of acidity and freshness and a balanced level of tannins, due to the altitude of the vineyard. Ripe red fruits, herbs, and a liquorice finish. This wine pairs well with meats, sauces, and can be enjoyed on its own.
*See our tasting video of this wine below:
Shipping
Below are shipping costs additional to the cost of the wine!
Write us an email for prices if you would like more than 12 bottles or don't see your country listed.
| | | |
| --- | --- | --- |
| Country | 6 bottles | 12 bottles |
| Italy | €20 | €28 |
| Europe | €40 | €50 |
| USA | €65 | €100 |
Note: Shipping takes about 1 week in Europe and 2-3 weeks outside of Europe.
*Listed Europe Prices are for: Germany, Austria, France, Belgium, UK, Spain, Ireland, Portugal
Shipping Suggestion: Connect with your fellow wine loving friends and buying a few cases to be shipped together so you can save on the shipping price!
Write us at uncorkItalynewsletter@gmail.com if you're interested in ordering this wine and we'll put you in touch directly with Sophie at Tregole to buy them!